Native American Music Sampler
-- Music you don't hear on the Radio - at least not in my neck of the woods--
Call or E-mail us to order any of this music
Phone (812) 738-1258 (10 am 'till 10 pm Eastern Time)
Checks,Money orders,Cash, good shell wampum accepted.(Trade value quoted upon request)
RealAudio Software is Needed to listen
-- Most Browsers have RealAudio built-in --
Introduction(RA Version 1.0) to RealAudio music samples.
Can't Listen? - Click here to download the latest Player.
DreamsRA2.0 of Wounded Knee by Bill Miller.
From his Red Road album his first on Warner Western.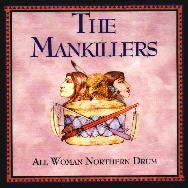 The MankillersRA3.0 Veterans Homecoming Song (clip) by an all Women's Northern Drum.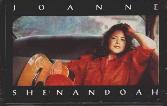 We are the IroquoisRA3.0 by Joanne Shenandoah(Oneida).



Ghostdance clips from new album "Ghostdance"by Bill Miller(Mohican).

Before,Now & After RA5.0 from Dreaming in Color by Songcatchers. I don't have this one on CD now - I do have a couple copies on Cassette. Per Arlie Neskahi, "This album was discontinued by A&M Records fall of 1997... We, the Songcatchers are looking to re-release it under the title, Best of the Songcatchers... with three new never-released cuts, along with a new album of a live recording of a show we did at the House of Blues in New Orleans... Watch for it in the coming months."



Makoce Wakan Music video by Red Thunder.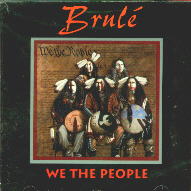 Vision Circle RA5.0 from Brule'- We the People - A Tribal Gathering of Music by Paul LaRoche(PKA Brule').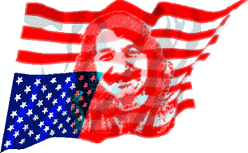 "In the SpiritRA1.0 of Crazy Horse" is a benefit album for Leonard Peltier. This is a clip of a telephone interview with him made several years ago.

Story Audio Cassettes
Indian KillerRA1.0 Audio Lit.book by Sherman Alexis, exerpt read by author(3AC 4.5hrs abridged $21.95).
N.Scott MomadayRA1.0 Storyteller exerpt (1 AC $10.95).

More Songs - all need RealAudio 3.0 or newer or G2 to play.
Moonrise exerpt from flute album by Mark Hicks (Cherokee from Cherokee, NC)




Nendaa-Go Back title song exerpt by Jerry Alfred and The Medicine Beat.






Bury My Heart at Wounded Knee from album Up Where We Belong by Buffy Sainte-Marie[Cree].



Ask Your Mom for 50 Cents from Black Lodge Singers Kids' Pow-Wow Songs. This Drum Group is mostly Blackfeet heritage.


Thunder Beings from Keepers of the Dream by Tokeya Inajin(Kevin Locke)[Lakota], Plains style flutist.
Heartbeat Voices of First Nations Women- Note the pong of the water drum. The song is called Mother Earth. Heartbeat vol 2 is also available.





Comanche Hymns from the Prairie 'Follow Me'.
Clan Destine from their album, song is 'Dancing to Be Free'.
Dream Scout from the album by Tiger Tiger called Dream Scout.
500 years of Survival by Robbie Bee and the Boyz from the Rez.
Sami Encounters exerpt uses Pan Pipes. This song is in Spanish.






Ishi: The Last Yahi was the last *WILD* Indian in the USA, he was found in 1911 & made many recordings on wax cylinders before he died. This cut was made in 1914 - A Woman Doctor's Song.
Buddy Red Bow Indian Reservation from Native Spirit a compilation of his older work - also available are Black Hills Dreamer and Journey to the Spirit World.
Robert MirabalRA 5.0 calls this his ALTER-NATIVE album. I'm trying something new here; let me know if you like this preview of the album. It has a minute or so from each cut; enough so you can get the flavor of each.
Trail of Tears/Amazing Grace + 2 other clips "Sioux Song" & "Who Am I" by Charles Littleleaf from his first album "Whispers of Earth Medicine". Charles is from Warm Springs Rez. in Oregon.
Tiwahè by Sissy Goodhouse & family. The Lakota word "Tiwahè" (ti-wah-heh) means family. It also expresses the Lakota way of keeping traditions and teaching the next generation. The recording features vocals by Sissy, her family, her friends and a flute performance by Kevin Locke. Included are recordings taped live on the Standing Rock Reservation. Songs included are contemporary and traditional. Featured are "Pehnin Hanska", a victory song written in 1876 after the Battle of the Little Bighorn, "Wise Spirit Boy" and "If It Feels Good".
Through My Eyes from Wind River album by Andrew Vasquez[Kiowa-Apache]. Songs include Wind River, Through My Eyes, Warrior, Tomorrow's Dream, Across the River, Blaze Aleeha, Untill I Return, Winter Woman, Black Mountain, Amazing Grace, Moon Dancer,Wind River (reprise with poem)
Floyd Red Crow Westerman two clips from his album titled "Custer Died for Your Sins" - an oldie but goodie from 1982.



Alligator Tales by Ch. Jim Billie (Seminole).








Tenaya -Stereo- by Douglas Spotted Eagle an Ode to Yosemite. This cut is Sunlight on the Big Water.
Also a video -- from his album Voices.




The following clips are in the RealAudio G-2 Format. The sound quality is better, but you must have a newer Player to listen: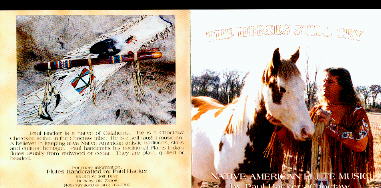 The Chase from "The Horses Still Cry" album by Paul Hacker(Chocktaw). The third album in Paul's "Winds of the Past" series. The album title came about after a trip to the Little Bighorn Battlefield in Montana. Some say still to this day, when all is quiet, just after sunset, except for the rustle of the wind, you can still hear the horses crying.
Ulali (MAHK JCHI) two clips from Ulali album. "IN ANCIENT TIMES: A Tuscarora woman carried the name Ulali for beautiful voice. Ulali is a songbird (wood thrush) name given to Pura Fe, Soni & Jennifer a First Nations a-capella woman's trio.

Grafitti Man from John Trudell's Album AKA Grafitti Man. Songs include Rockin'the Res, Grafitti Man, Restless Situations.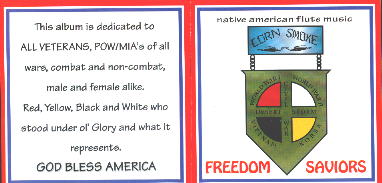 Cornsmoke has dedicated this album to veterans (I'm Vietnam Vet myself). The cut is called "Down The Ho-Chi-Minh". Others are "At The Dawn of Time", "Inside Of You", "Lost Patrol", "Cambodian Moonlights", & "American Trilogy". Gary got his name because he sold roasted sweet corn at Pow-wows.

River of Time from the album "Raven in the Snow" by Bill Miller(Mohican). Bill is from the Stockbridge Munsee - band of Mohicans reservation in Wisconsin.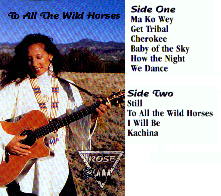 listen to Still from "To All the Wild Horses" by Cherokee Rose.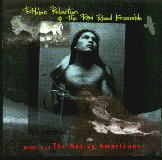 Ghost Dance from "Music for The Native Americans" by Robbie Robertson & The Red Road Ensemble.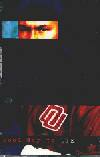 NDN Summer by Litefoot(Cherokee) of "Indian in the Cupboard"fame NDN (Indian) rap.


album by Fernanco Cellicion. Fernando lives in the Zuni Pueblo Indian village located on the Zuni Indian Reservation in the western part of New Mexico. He is internationally recognized for his expertise on the plains style Native American wooden flute. A list of songs is on the album back.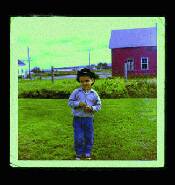 Not Your Indian Boy an album and VIDEO by Mack MacKenzie from Canada.








Like what you've heard? The link below lets you listen to Indian radio programs most any time:
AIROSListen to American Indian Radio On Satelite 24-7. Back to home page
If a link won't play, please let me know. Some of these items are on other servers, and may become dead without my knowing - I check them but I may miss one sometimes.
Note for people with web pages: If you are interested in putting RealAudio clips on your page, without learning all the mysteries of RealPlayers,Encoders, and Producers, let me know. I can make the files up for you and E-mail to you with instructions for addition to your page.


Viewers since April,99